A long trip to a better tomorrow.
---
A short story of Pio Piazza
One of the stories told within the walls of the shop was about an Italian stone cutter from northern Italy. Like so many others he migrated to America, through Ellis Island in the early 1900's, in search of the American dream. He met and married a beautiful Italian lady; they settled in Detroit, MI and started a family.
They eventually moved across the border to Windsor, Ontario Canada where a little boy name Paul was born. Times were hard for the family. There was too much worry on his Mom's part and too much drinking on his Dad's part, often leaving Paul and his little brother to fend for themselves. There were many times Paul had to "find" bread on the streets to feed himself and his little brother.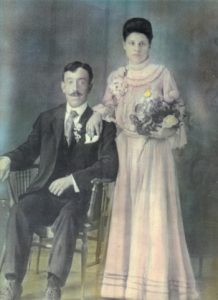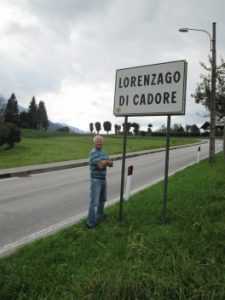 The ship manifest showing Pio's name
The first time I heard this story was in 1980, it was told to me by my father-in-law Paul. Over the years I've heard several different versions of the story, adding some here, deleting some there, never quit the same, always entertaining. If you fact check this story I'm sure you will find some inconsistency, but that's what it is, a story; a story about the business of being a family.
As I share my stories, I plan to tell you many more tales about this larger than life character and the patriarch of the family, the original Paul, of Paul Piazza Upholstery!