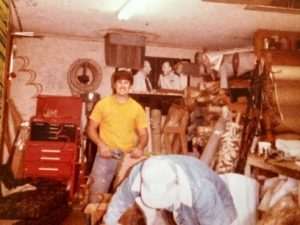 Story of Dino Piazza
One of Dino's earliest memories of the shop is of him sitting amongst a bunch of furniture pulling tacks. When you see an expert do it, it looks effortless. In actuality it's quite difficult and a frustrating task for a 10 year old boy. His dad eventually solved the problem by getting him an air chisel. The way Dino described running the chisel down the edge of the furniture and the sound it made as the tacks came flying out, conjured up a vision of a machine gun battle in an old Hollywood gangster movie. Dino spent hours in the shop learning the craft of upholstery.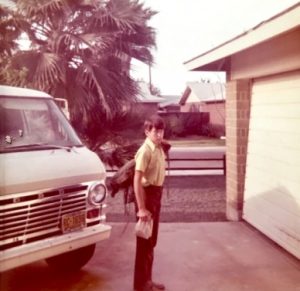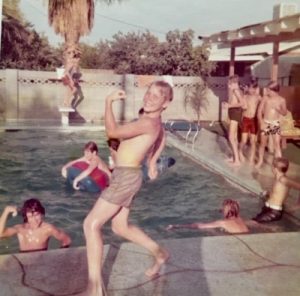 Dino would make pillows out of scrape material, load them in his wagon and walk up and down the street trying to sell them. As a teenager he would buy hide-a-beds from thrift stores, recover them and sell them.
The shop was a constant hang out for Dino and his friends. Spring was especially popular as guys from his baseball team would stop by to "take batting practice" in the batting cage Paul had built out back. Batting practice often ended in a pool party.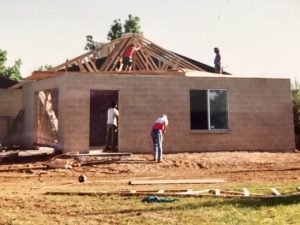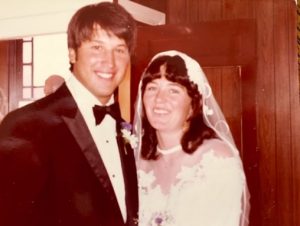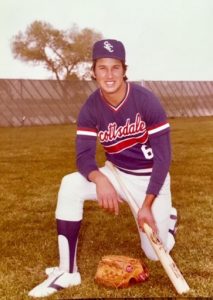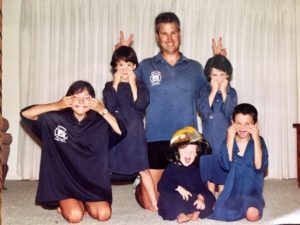 Dino played college baseball before he moved to New Mexico, married and started a family. After receiving his college degree he moved back to Arizona. Upholstery paid the bills for his young family as Dino pursued his dream of becoming a firefighter. As the family moved around the Phoenix area Dino took his version of "the shop" with him. Secretly located in every garage of every home they lived in, the shop consisted of a small portable cutting table, a tiny compressor and a second hand sewing machine his Dad had given him.
Finally settling in Peoria, Dino achieved his dream of becoming a firefighter, built a permanent shop, and he and his wife went about the business of raising a family of five beautiful children; including the baby of the family, Paul.